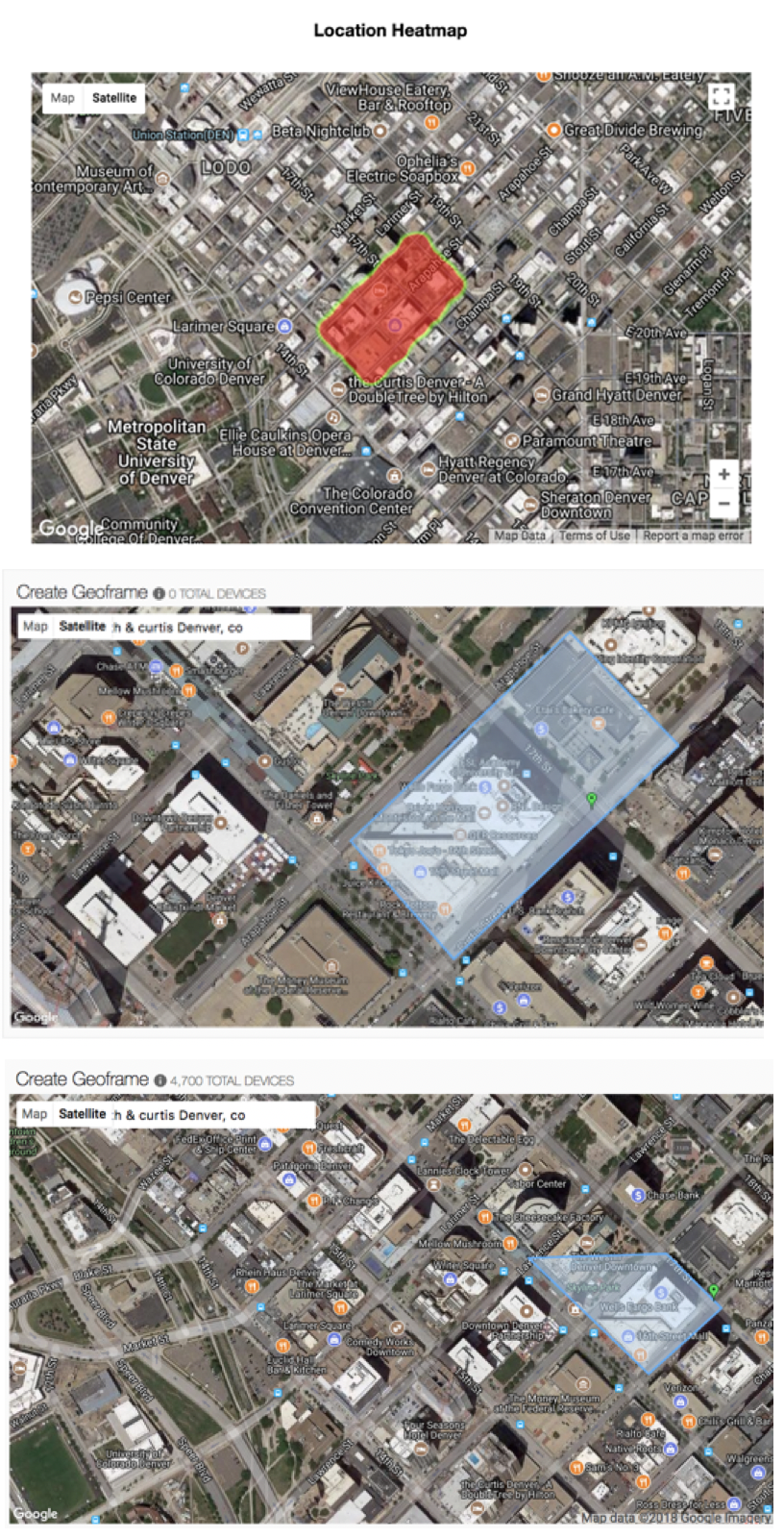 WHAT IS DEVICE ID (DID) TARGETING?
With Device ID geo fencing, we can create custom shapes around different locations targeting users who have been in those fences within a timeframe you define. Could be last 3 months, 45 days, 6 months. You define the historic window of time.
THE POLYGON
Our team uses specific address(es) and date ranges to build a custom polygons in order to determine the amount of devices seen at that location during the timeframe.

Then, we can  an estimated impression count that can be served to those devices and, if desired, other devices in the same household.
NATIONAL DEVICE LOCATION MAP
Utilizing the consumer's unique, specific device and associated residential address, we can accurately set the 'back geo' so that your campaign only serves ads to devices still seen in the area.