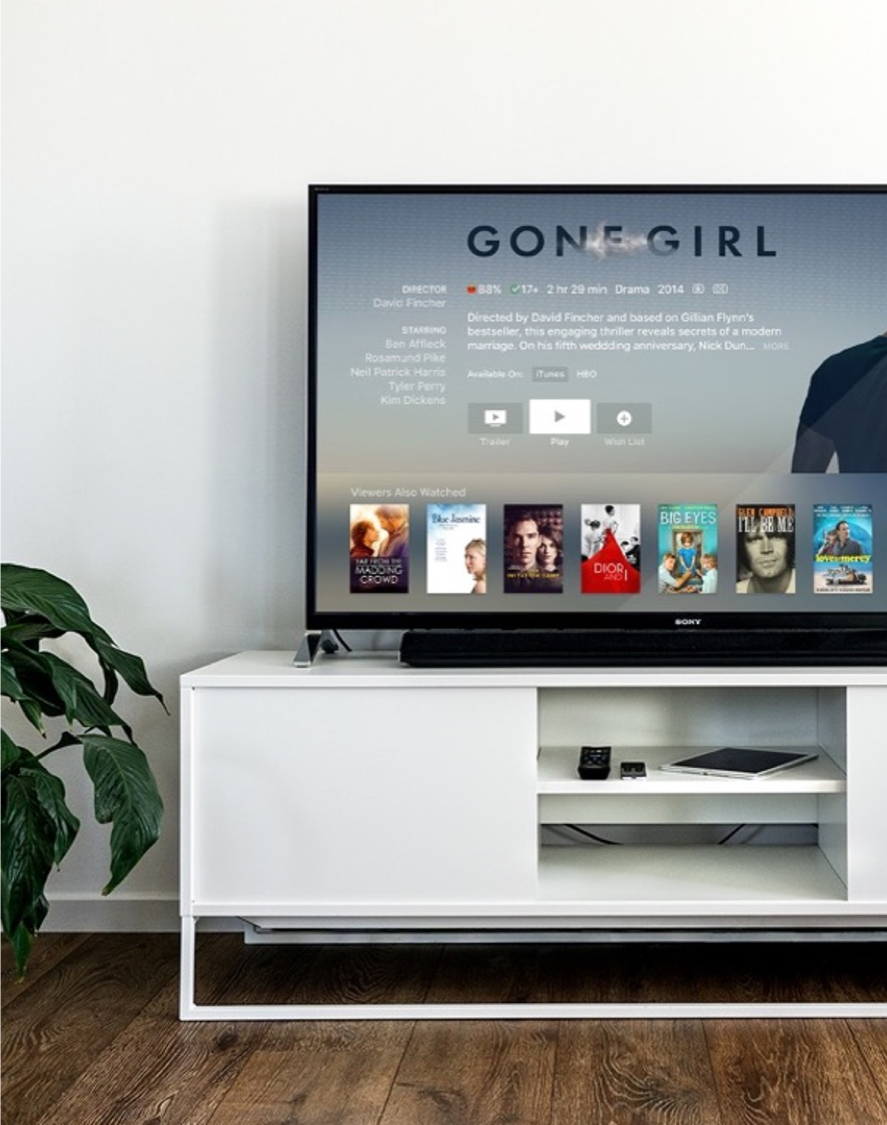 WHAT IS STREAMING TV?
Streaming TV is viewing live or on-demand content through the following:
Smart TV: an internet-enabled TV connects direct to services & apps

Puck, stick or dongle: examples include AppleTV, Amazon's Fire Stick,  Chromecast & others

Gaming consoles including PlayStation4, Xbox & others

Laptop, tablets & other mobile devices connected directly to programming or streaming sites
Your commercial can be served across all devices.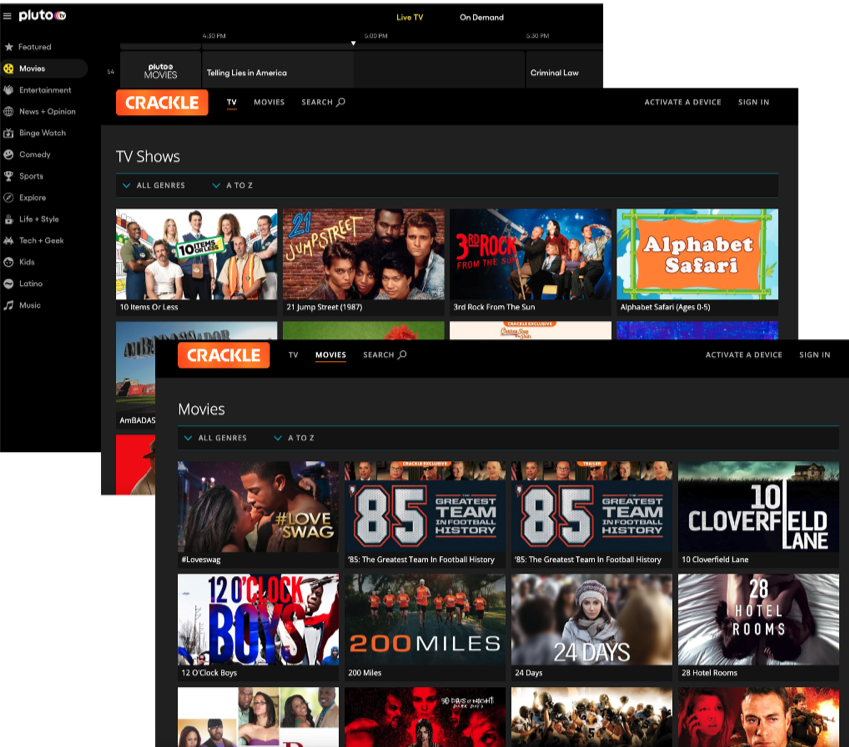 AD SUPPORTED STREAMING TV
Ad-supported platforms like Pluto and Crackle offer popular programming and function much like the old cable menu where you can see 'what's on' at any given time.

Pluto TV has more than 20 million active users, making it the largest free streaming service in the US and Crackle has more than 10 million active monthly users.


WHERE WILL THE ADS APPEAR ON LARGE SCREENS?
Just like a regular broadcast commercial, big screen or smart TV video content plays within a commercial break.

Differences from Traditional TV:
There are typically fewer breaks during an on-demand or live program.

There are fewer ad spots per break, which can help with brand recall.

These are usually non-skippable

Big screen ads usually have a completion rate of 90% or higher. 
WHERE WILL THE ADS APPEAR ON SMALL SCREENS?
Streaming TV ads can play on a desktop, laptop, tablet or phone.

These ads can play during a commercial break, before programming, in the middle or after programming.

Differences from Large Screen Streaming:
These ads are sometimes skippable.

There can be multiple ads on the page, depending on the viewer experience.

Small screen ads usually have a completion rate of 50% or higher since it's easier to close out of a browser or device vs. a big screen TV.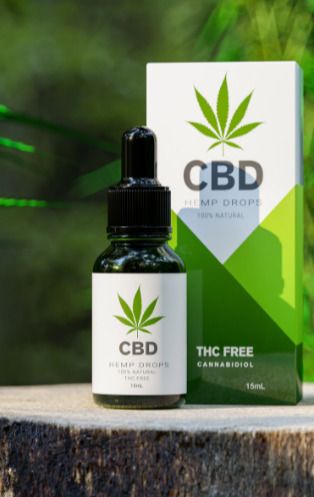 WHAT IS PRE-ROLL?
The name of an online video commercial that appears prior to an online video, it is typically :10, :15 or :30 seconds in length.

Once you click on certain online video links, you will be forced to watch a short commercial before the video content.


PRE-ROLL VIDEO CREATES HIGHER BRAND RECALL
Pre-roll video increases brand recall and has a positive impact on all devices.
1. Increase favorability
2. Boost brand association and engagement
3. Drive intent to purchase advertised product

Pre-roll Drives Click-Thrus:
:30 Pre-roll Click-Thru Rate = 87% Above Industry Average
:15 Pre-roll Click-Through Rate = 371% Above Industry Average
 
TARGETING OPTIONS:
1. Frequency Targeting: Control frequency, limiting or increasing the number of times your ad is viewed.

2. Day Parting: Control when a user is able to see your message.
3. Behavioral Targeting: Target consumers based on their behavior and tracked interest online.

4. Demographic Targeting: Target a specific age, income and/or gender when trying to reach your consumers.
5. Geographic Targeting: Target a user based on their location, available at zip, city, state, country and radius. Custom geo fencing also available.